NEVER BE PERFECT LIKE THIS TIME
NEVER BE PERFECT LIKE THIS TIME
Redefining the aesthetics of electric powered bicycle design, breaking the conventional cognition, all your imagination will be reflected in
DKY.
It will bring you unprecedented enjoyment in both using experience and unique shape, could be the perfect bike for all your sports needs, also can easily solve the problem of daily commuting. Furthermore, it's light and can be folded easily into the trunk.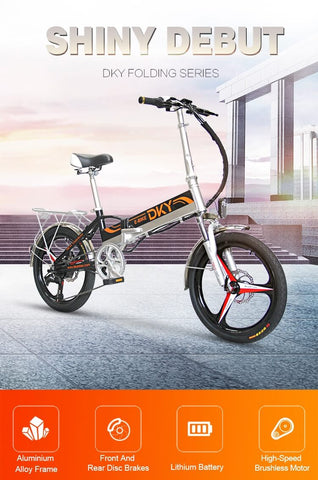 THE FUTURE STARTS HERE
DKY has achieved unprecedented innovation in the industry, which will become the benchmark of the future electric powered bicycle no matter in appearance or cycling experience. DKY adopt a minimalist and technological design different from the traditional E-bike,
lighter and sturdier body,
you will enjoy a more pleasant riding experience with easier pedal-assisting power and more intelligent cycling control.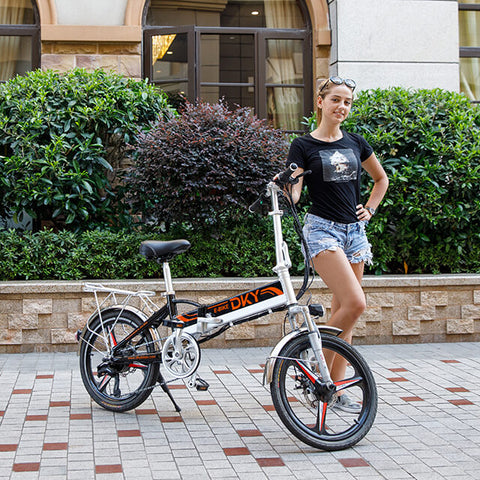 DKY is HERE !Founded in 1998,
we've delivered more than
700 thousand Folding electric bicycles
to customers worldwide. Listening to each user's voice, continuing to break the rules in products and bring bigger surprise are what we insist, because of this persistence, now DKY is HERE !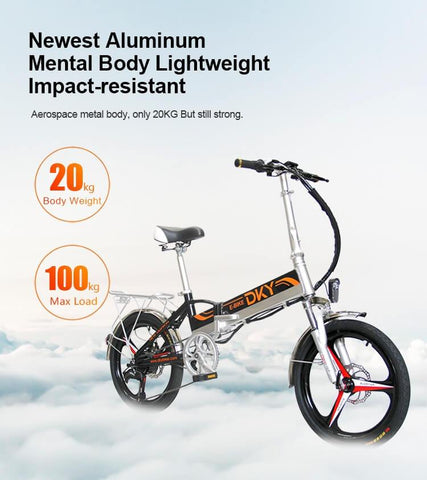 ---